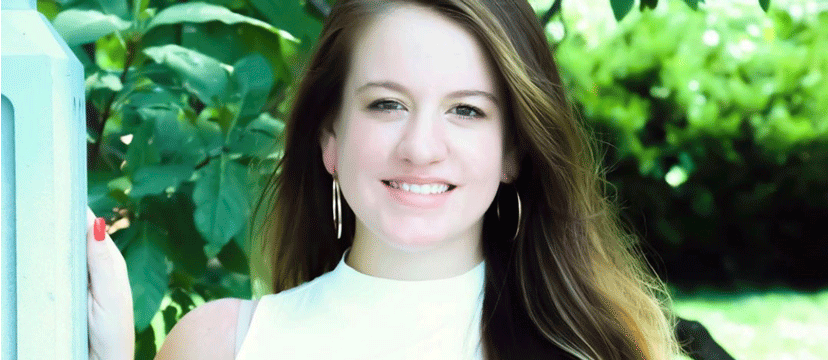 Alyssa Magnusen is honored to be taking over as the new studio owner and director at Denville Dance Arts Center. Alyssa is an alumni of DDAC and holds the valuable life lessons learned during her time as a student close to her heart to this day. As Alyssa takes on this new chapter of Denville Dance Arts Center, it is important to her to continue to cultivate a positive training environment that focuses on dependability, punctuality, responsibility, respect, and teamwork. 
Alyssa Magnusen began her dance training at age 2. She trained at Denville Dance Arts Center where she danced competitively in ballet, tap, jazz, contemporary and lyrical. Alyssa completed her Bachelor of Arts degree at Montclair State University with a major in Child Advocacy and Policy and a minor in Dance. Alyssa has been teaching dance for over 10 years. In these ten plus years she has taught students of all ages in various styles. Alyssa was brought on as a guest teacher for West Morris Central High School's International Baccalaureate program where she taught contemporary classes and choreographed pieces for the students. Alyssa is a resident contemporary and jazz educator for JDAgency where she travels to studios throughout the tri state area teaching master classes and intensives. Pieces of Alyssa's choreography set on students she trained were performed in Walt Disney World, Universal Studios and Hershey Park. Alyssa has received numerous choreography awards and her students have won many high score, technique, and special awards at esteemed regional and national competitions. Alyssa has over 5 years of experience being a Dance Company Director handling the administrative end of a studio in addition to teaching classes and choreographing solo, duo, trio and group routines. Alyssa continues her own education by taking classes at Broadway Dance Center and attending the Dance Teacher Summit. 
Alyssa is excited to continue to share her passion for dance and the arts with young dancers and take the next step into being a Studio Owner and Director.